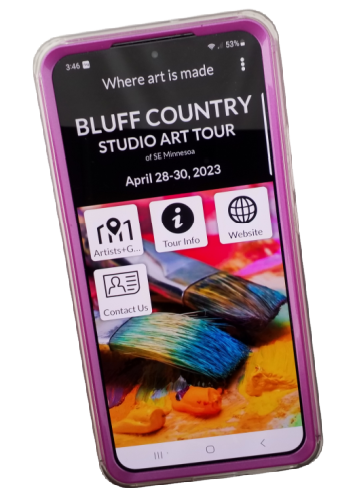 Use our mobile app to learn more about participating locations including a map with "Get Directions" feature. Also find sponsor locations providing food, lodging and refreshment along the way. Available for IOS and Android devices in their respective app stores. Helpful tips and app video guide below.


Be sure you have locations services enabled on your device and you give the app permission to access your locations. (navigation features only work when the app knows where you are).
The terrain that makes Bluff Country a beautiful place to visit can also make cellular service spotty. Many locations will have wifi available to help.
Participating locations are presented in the Artists+Galleries directory based on proximity to your location so order will change as you navigate the area.